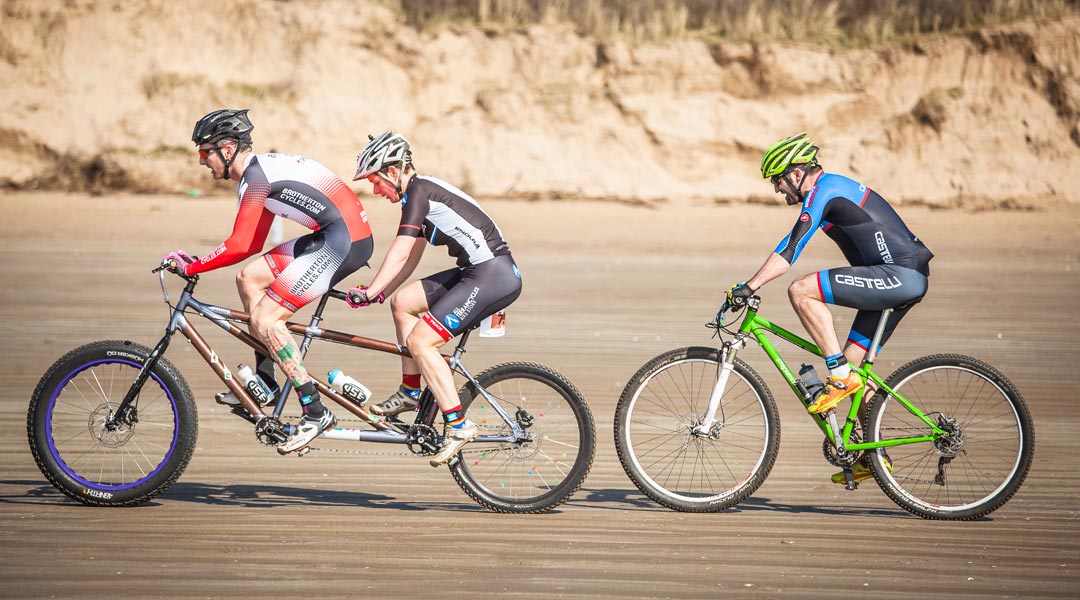 Battle on the Beach has fast become an international hit race. Held in the spectacular Pembrey Country Park and using Cefn Sidan Beach. Held for the first time in 2014, the first ever A Cycling event it has become one of the biggest cycle events in the UK, attracting 900 riders in 2017
Far from just a beach race, more than 50% of the course is off the beach on the fantastic, flowing singletrack within Pembrey Forest
The event has also been the host of the Fat Bike UK Championships, which has attracted over 100 bikes to take part.
Any style of bike can take part, making the race an eclectic mix of anything with two wheels capable of riding off road. Entries always open on January 1st and in the previous few years have sold out within 24hrs.
Introduced for the first time in 2016, Battle in the Dark add a night time time trial on the Saturday evening, making it a truly weekend event.
Event Date:
April 14th & 15th, 2018
Website: