What
An off-road cycling event
open to Cyclocross and Mountain Bikes
When
October 28th 2018
9.30am Start
Where
Llandovery, Carmarthenshire Starting from: Llandovery RFC (SA20 0BA)
Event includes:
35km or 50km distance options (Exact 2018 distances will be available nearer the time)
Plenty of weatherproof hardstanding car parking
Camping available (at extra cost)
Showers & toilets
On-site catering
Full Route Marking
Feed stations on-route
Bike wash facilities
Online results service
First aid support
Event Photography (
Anthony Pease Photography
)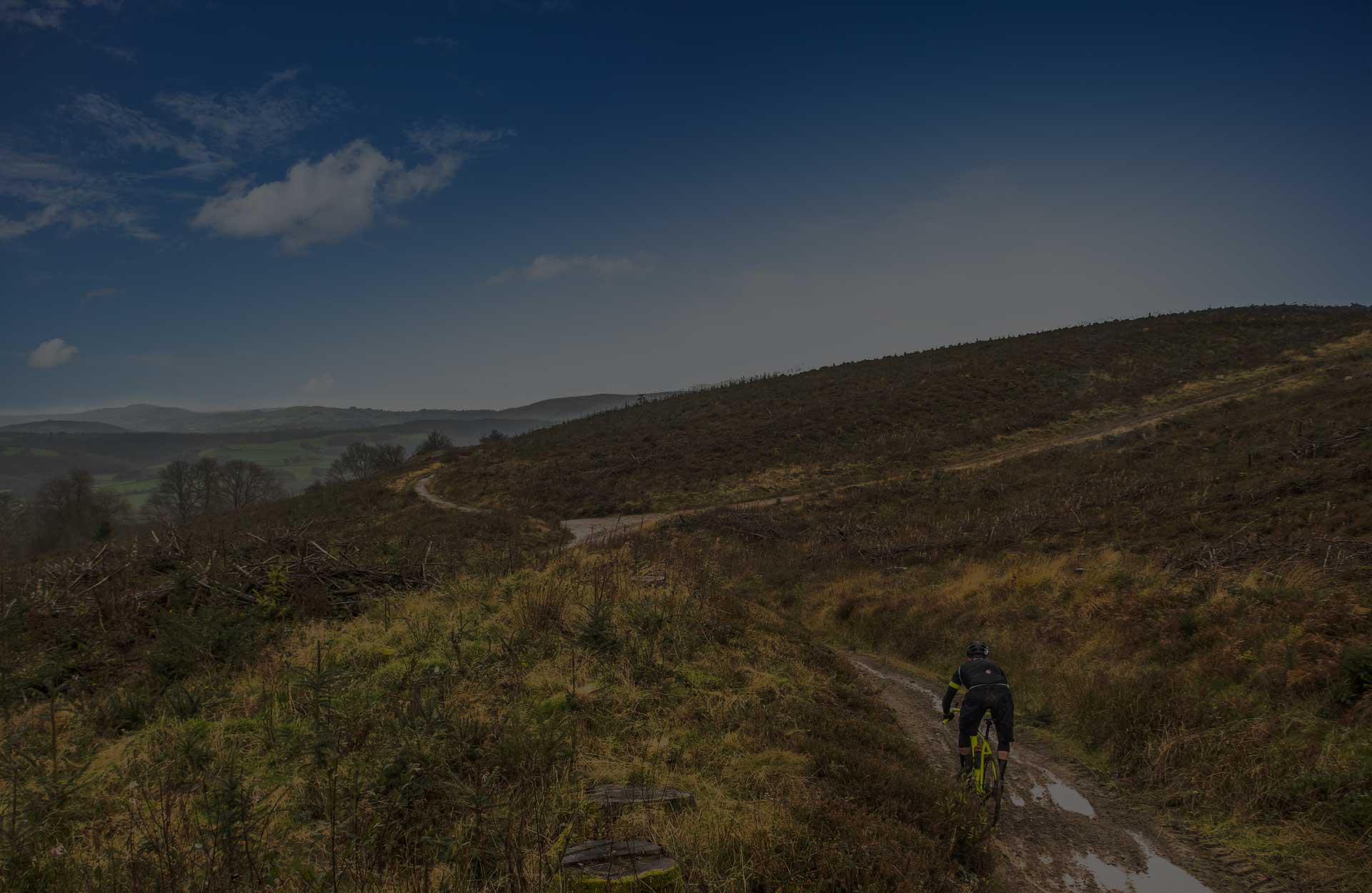 35km / 800vm

---

After leaving Llandovery riders will immediately head into the wilds onto wider trails, through forests and across an amazing moorland sections. The views and trails will not disappoint, this is off-road riding is all about!

The big climb of the route comes right at the start, a steady road climb to spread the pack then heads eases you towards the top, before hitting open moorland. A fun sections around the Usk Reservoir and surrounding area with a super fast descent off the mountain. The second half is a mixture of doubletrack, some singletrack and tiny back roads before a final blast down an old rocky road back to the finish.

There will be 2 feed stations, approximately – 20km & 27km distance.


52km / 1200vm

---

If 35km isn't enough for you, then we have the 50km route which has 1200m of climbing. The 50km route splits from the shorter route at the 27km marker.

The biggest climb of the day comes at the beginning, a long steady climb, with a mixture of forest roads and byways taking riders to the highest point of the day. After navigating around the Usk Reservoir riders head onto open moorland and a fun, sheep track section and then a exciting descent that leads to a feed station and route split. From the split point, another steady climb will take riders onto another fantastic descent, used for several f the Cross Mountain events that passes the abandoned mill. The course then rejoins back at the split point, making it an additional loop. A flat, but tough bridleway followed by tiny back roads will lead riders to the final descent, the same as previous years and one that has become a feature of the event.

A total of 3 feed stations, approximately – 20km, 27km & 42km distances.

FAQ
Sorry, entry is only available in advance. Entries for the 2018 event close on Sunday October 21st.
Anything capable of riding off-road is suitable. The terrain is varied and suits Cyclocross bikes and Mountain Bikes. See specific advice about CX bikes on the
info page
The event insurers give the following details regarding e-bikes:
"Riders are not permitted to take part in any non-competitive event unless the rider would be unable to take part otherwise"

This is guidance for all legal e-bikes. Any e-bikes that have been de-restricted are banned completely.
4
I've entered but now I ca't make it
We are unable to refund entries, but we will allow transfer of names. If you can't make it, but want to sell/give your entry to someone else, that is fine with us. Name transfers will be free of charge up until 21 days before the event. Beyond this date it may not be possible to transfer entries. Entry transfers can be to different categories if required.
5
What is the lower age limit?
There is no lower age limit, but have the following rules: Under 16's - Must ride with a parent/guardian at all times & have written consent. 16-17 - Can ride alone, but must have written consent from a parent/guardian and understanding of the nature of the event.
6
Do I need a racing license?
No. The event is classed as non-competitive, as such no racing license is required. No ranking points or prizes are on offer.
7
Is there a cut off time?
Yes, we will inform riders nearer the time what the cut-off is likely to be. It will depend on weather and ground conditions.
8
If I enter the long route, can I switch on the day?
Yes, you are free to change distance on the day - either before the start or during the ride.
9
I've entered the short route, but fancy doing the longer route?
We would prefer it if you can let us know at least a week before the start - but if you want to do the longer route, you can free to change.
10
Is there electronic timing?
We will be using a computerised timing system. It does not use timing chips, but will give you an accurate time for the route.